Accelerate Your IoT Projects with Our No-Code Solution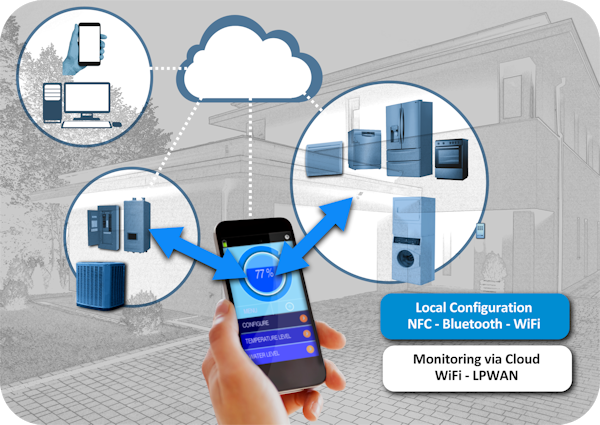 Are you creating connected sensors, appliances or machines?
In the IoT era, your product designers are faced with a complex technology landscape. This complexity increases effort, creates risks, and lengthens the time-to-market of your new connected products.
Our no-code solution overcomes that complexity for your designers. It provides them a robust, secure, generic wireless implementation. It pre-implements everything that's required in your connected products. Where customization is needed, a little java code allows them to adapt to the most specific data handling or cloud requirements with minimum effort and risk.
Give your designers the wireless solution that accelerates their projects and guarantees your results.

---
4 Lines of No-Code Wireless Devices
Our no-code solution is at the core of four ranges of wireless devices that feature Near Field Communication (NFC), Bluetooth (BLE), Wi-Fi, LoRa, LTE-M and NB-IOT. These lines include:
Wireless modules for native integration in embedded electronics,
Wireless-Modbus adapters for retrofit of industrial systems and equipment,
Portable Wireless-Modbus devices for installers and maintenance technicians,
Wireless-Modbus modules with digital and analog I/O for manufacturing and building systems.
---
They chose IoTize for easy IoT...
Our no-code solution is equally suited to designers of new electronic systems, and for retrofit of industrial systems for the IIoT. Since its inception in 2017, our solution has been supporting design teams in companies of all sizes in industries ranging from energy distribution and industrial automation, to home appliances.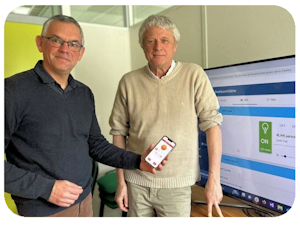 IoTize is an innovating start up and French Tech member company. Headquartered in the Inovallée in the Grenoble metropolitan area, IoTize benefits from a deep culture in digital, wireless and microelectronic technologies that are all essential components of the Internet of Things (IoT).
Founded in 2017, the IoTize R&D team works with industry leading partners in microelectronics and digital security to provide our clients a no-code solution that dramatically reduces the risks, and effort associated with migrating existing electronic systems to the IoT.

Duetware-based Wireless Modules and Adapters