Easy IoT with Instant Wireless for Mobiles & Cloud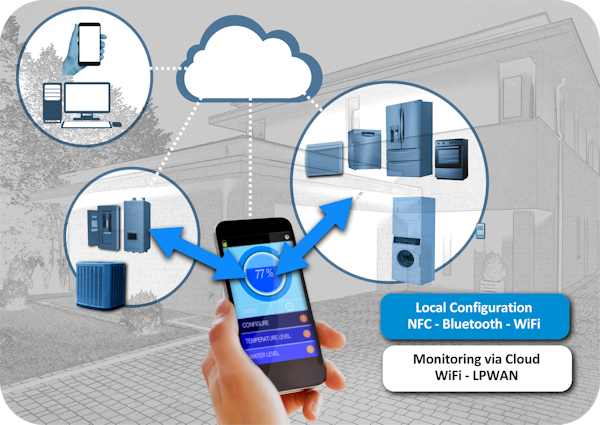 Are you creating sensors, appliances or machines that connect to mobiles and the cloud?
IoTize offers a no code solution that instantly adds secure wireless to any electronic design, accelerates creation of user interface apps, and connection to any cloud platform. Our solution reduces complex IoT projects to a simple process of connection and configuration. No coding is required.
Our software preimplements everything you need in a connected design including security, data handling and communication protocols (NFC, Bluetooth, Wi-Fi, LoRa, LTE-M). This accelerates your design projects, eliminates risks and shortens time-to-market so that your company doesn't miss out on IoT opportunities.
No matter if you're creating a new IoT product, or retrofitting deployed systems for the IoT, contact us today. We've got the hardware / software solution that adapts to every need. 
---
They chose IoTize for easy IoT...
---
Duetware-based Wireless Modules and Adapters