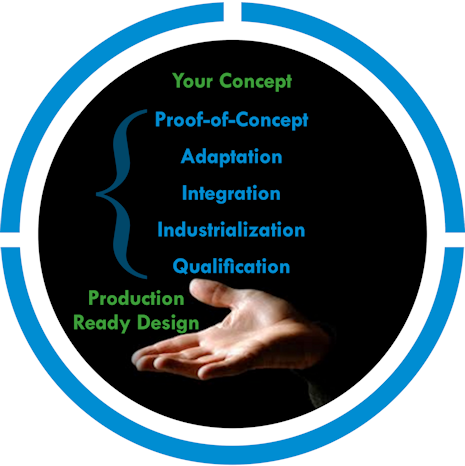 Integrating mobile or cloud connectivity in your products? IoTize accelerates your projects with expert services and qualified technologies.
With our unique, no-code IoT solution and expertise in embedded systems, wireless, security, mobiles and cloud, IoTize shortens the design cycle so that your company benefits from today's IoT opportunities. We manage your project from proof-of-concept to delivery of a production-ready design. The ease-of integration and adaptability of our solution and products dramatically reduce the time-to-market and facilitate maintenance and future evolutions.
Our engineering services include:
To accelerate your projects, we leverage our no-code solution for all services. Your product benefits from pre-implmented, tested features (communications, security, access control, data handling) and a complete tool ecosystem that allows your team to fully appropriate the project results with minimum expertise and effort.

They Place Their Confidence in IoTize
IoTize expertise is the result of a history of working with industry-leading partners and customers including: 
IoTize masters both the technologies and the processes that accelerate design, integration, qualification and industrialization.