TapNPass for HMI as Mobile Apps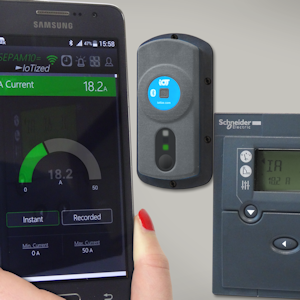 Improve service efficiency with mobile apps
Technicians' familiarity with mobile apps make them ideal for connecting to equipment, navigating complex data and identifying performance problems. Apps are the perfect replacement for inefficient on-board LCD interfaces, and cumbersome PCs. And, data stored by apps can easily be sent to supervisors, thus improving efficiency at all levels of your organization.
TapNPass with our automatic App Generator is the 'no code' solution to rapidly create apps that are tailored to your users. It requires just a simple configuration of access and display parameters. It supports the creation of custom mobile apps with:
Embedded Duetware for all communication, security and data handling features
IoTize Studio drag-and-drop configuration environment
Automatic App Generator
IoTize Studio is provided as a free download.
App Generator is provided as an online software via IoTize TapCLOUD. Just create your account and register your IoTize wireless product.
Not sure what product you need? Contact us today for a personal demonstration... 
---