Fieldbus, Modbus® to wireless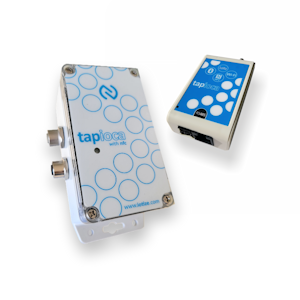 The right connectivity when it's needed
SCADA networks empower remote control but don't necessarily address your needs to connect equipment to mobile devices. For on-site connection with mobiles, NFC helps users connect securely and surely to the right equipment. While Wi-Fi or Bluetooth allow users to work comfortably with range and bandwidth for system monitoring and data collection. Our fieldbus-to-wireless adapters retrofit wireless instantly to industrial systems and put the data that interests your users where they need it, right in their hands.
Tapioca connects to legacy fieldbus ports, replacing serial cables with robust, secure wireless communications. The Tapioca line offers:
Connection to legacy Modbus® and fieldbus (RS232, RS485, USB, CAN, Ethernet)
NFC enhanced Bluetooth (BLE) and Wi-Fi for connection to mobiles
LPWAN connections for permanent monitoring
Designed-in security and access control
Not sure what product you need? Contact us today for a personal demonstration...
---