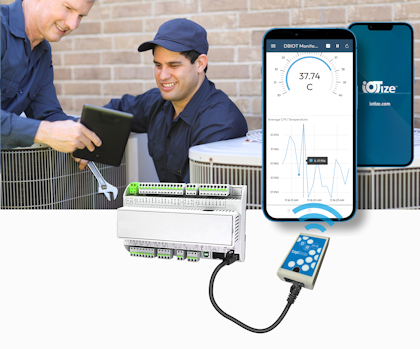 Increase flexibility with apps and plug-and-play wireless adapters
Mobile apps are easy to change and distribute, which makes it easy to evolve user interfaces to changes in system features, or changes in users' needs. Configure and generate the interfaces your users want in order to improve their experience, and provide them new features and services. Our configurable, fieldbus-to-wireless adapters ensure that you can deliver the connected experience and the user interfaces they want.
Tapioca wireless adpaters reconfigure to suit changing requirements and ease the creation of new servicing apps with:
Drag-and-drop (re)configuration
Automatic app generator for Android and iOS
Range of wireless channels (NFC, Bluetooth, Wi-Fi)
Configurable user profiles and access control
Configurable graphic displays & controls
Choose a product below, or contact us for your personal demo...
---