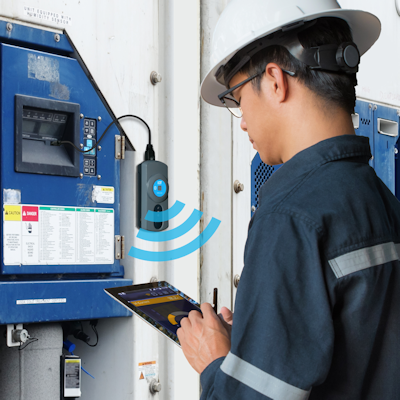 Efficiency without compromising security
Leaving a Wi-Fi channel broadcasting 24/7 on your equipment only invites misuse and hacking. With NFC, technicians just tap to automatically connect the mobile device by Wi-Fi, secure the channel, and launch the correct app. NFC 'tap-to-connect,' and dynamic per-session encryption effectively counter 'Man-in-the-Middle' and 'Denial-of-Service' attacks that can put your equipment at risk and reduce maintenance efficiency.
With portable and fixed variants, TapNPass can be used as a tool accessory (by service personnel) or integrated as a permanent connection on the fieldbus of any system.
Fixed devices for permanent integration (powered by target system)
Nomad devices for support of multiple systems (self powered)
Not sure what product you need?  Contact us today for a personal demonstration...
---