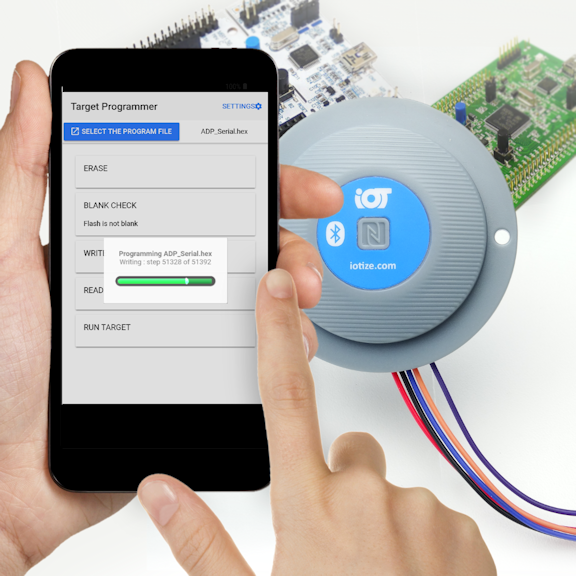 Facilitate firmware updates with over-the-air programming!
MCU Flasher app for Android mobiles enables wireless programming of Cortex M-based microcontrollers including the full range of STM32 devices. Just connect the TapNLink Primer NFC / BLE module on the debug port of your application board, configure and you're ready to program.
MCU Flasher provides all of the common programming and verification features that you already use during development and production including:
Blank check
Dump memory contents
Erase
Program
and Verify
MCU Flasher is a free software app available on Google Play Store.