Original IoTize Consortium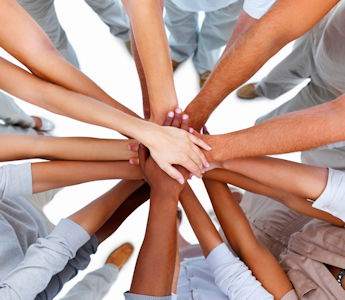 IoTize™ was originally a collaborative research and development project aimed at optimizing, securing and facilitating the use of this promising technology. This project consortium regroups leading companies and laboratories in digital security, embedded components and radio frequency technologies. These partners address all facets of IoT implementation from cloud-level services and security, to RF technology implementation, board-level security and manufacturing.
The IoTize™ project also includes a panel of participating integrator companies. These designers and manufacturers of industrial and consumer products provide input on IoTize™ specifications. All partners and participants work in collaboration to ensure that the IoTize™ solutions respond to the widest range of requirements for connecting products easily and securely to public or dedicated networks.
The IoTize™ project is recognized and supported by two of France's leading technology clusters; Minalogic (Grenoble) and Pole SCS (Aix-en-Provence).
Gemalto is the world leader in digital security ​with 2014 annual revenues of €2.5 billion and more than 14,000 employees operating out of 99 offices and 34 research and software development centers, located in 46 countries.
Billions of people worldwide want the freedom to communicate, travel, shop, bank, entertain and work – anytime, everywhere – in ways that are enjoyable and safe. Gemalto enables companies and administrations to offer trusted and convenient digital services to these individuals. We secure mobile services, financial transactions, the internet and private clouds, eHealthcare systems, eGovernment services, the internet-of-things, and transport ticketing systems. Our unique technology portfolio from cryptographic software embedded in a variety of familiar objects to high-volume high-availability authentication, encryption and rights management platforms and world class service delivery teams are valued by our blue-chip customers in more than 180 countries around the world.

STMicroelectronics is a global leader in the semiconductor market serving customers across the spectrum of sense and power and automotive products and embedded processing solutions. From energy management and savings to trust and data security, from healthcare and wellness to smart consumer devices, in the home, car and office, at work and at play, ST is found everywhere microelectronics make a positive and innovative contribution to people's lives. By getting more from technology to get more from life, ST stands for life.augmented. In 2014, the Company's net revenues were $7.40 billion.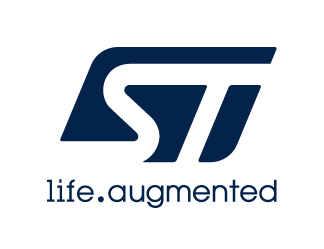 ISEN Ecole d'Ingenieurs-Toulon is a post-secondary engineering school and R&D laboratory established in Toulon in 1991.
Its R&D activities are organized around six domains:
Smart Cities & Connected Devices (Digital Cities, IoT, Energy/Smart Grid, Contactless, payment systems, image & signal processing, ambient intelligence)
Technologies for marine world (Underwater Acoustics, Communications underwater)
Healthcare Technologies (Robotics disability, Biomedical and biometric Electronics, Micro-technologies for health)
Micro & Nanotechnology (Micro and Nanoelectronics, Nanoscience, Flexible Electronics)
Methodologies and technologies for Learning and Innovation (Co-design, creativity, learning by doing, E-learning, MOOC)
Socio-economy of collective creativity and innovation processes (co-designing innovation with end-users, open innovation networks, open innovation spaces (Fab Labs, Co-working spaces…), intermediaries & brokers)
Since 2000, many research activities have been conducted jointly with the National Center for Scientific Research (IM2NP (UMR CNRS 6242), LSIS (UMR CNRS 7296), LEST (UMR CNRS 7317)).

LIG (the Laboratoire Informatique de Grenoble) activities encompass four key scientific domains; computing infrastructure, software, and the relationship between and treatment of data.
Via these four domains, the LIG addresses challenges in six key application areas: embedded software, information security, intelligent buildings, "open enterprise", computation for science and technology, software for education, leisure and the arts.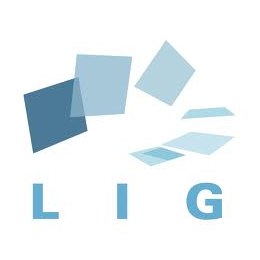 Pole SCS world competitiveness cluster has a genuine ambition: to become the unavoidable and recognized player in the field of Secured Communicating Solutions by covering the entire value chain of ICT business lines, from silicon to usages: Microelectronics, Telecommunications, Software.
It will do this based on focused, differentiating Smart Areas Specialisation (SSAs): contactless technology; networks, M2M & mobile services; digital security & identities.
For the benefit of high-growth markets: Health, Pharmaceuticals, Trade, Mass Retail, Transport & Logistics, Banking, Insurance, Financial Institutions, the Environment, Recycling, Consumer Electronics, Administration, Energy, Smart Grids, Smart Meters, and so on.

MINALOGIC, created in 2005, is a global competitive cluster in Grenoble. It is a public sector - private sector partnership with more than 200 members dedicated to supporting integration of hardware and embedded software. Minalogic's collaborative projects are focused on developing products and services that capitalize on the potential of better combinations of micro- and nanotechnology and embedded software. The cluster encourages and supports industry research-training collaborations with companies in Europe, Asia and the U.S., while responding to the global high-tech community's need to identify new value-added services that can be integrated into existing products in health care, the environment, mobility, the media, the textile industry and other areas.