Get Ionic Cordova Mobile HMI App Generator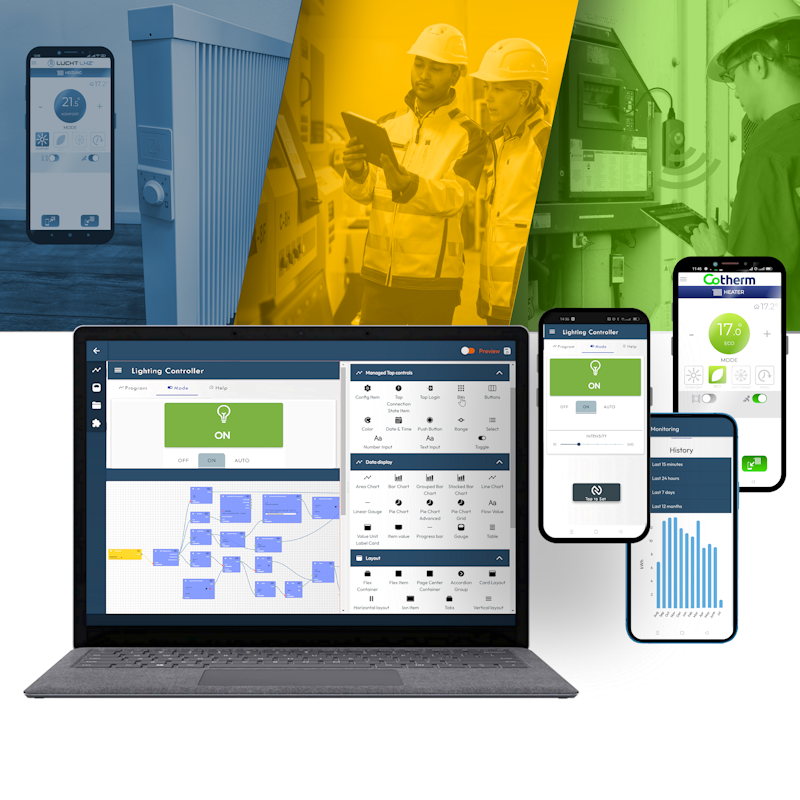 Cross-platform, 'no coding' solution creates HMI apps for iOS iPhones and Android smartphones in minutes.
Using Duetware wireless in your appliance, equipment, or sensor designs?  With our software ecosystem, just configure your radio module, and data display features. IoTize Studio and our App Generator create your user interface automatically for Android or iOS mobiles. 
App Generator is available in packages for every need and for any size organization. Professional and Enterprise packages even support multi-target apps that allow companies to do more, with greater flexibility from a single app.
Server-based tools eliminate complex installations and break the cycle of paying exorbitant prices for single-seat design tools.
Tools are free to all users of our TapNLink, TapNPass and Tapioca wireless devices.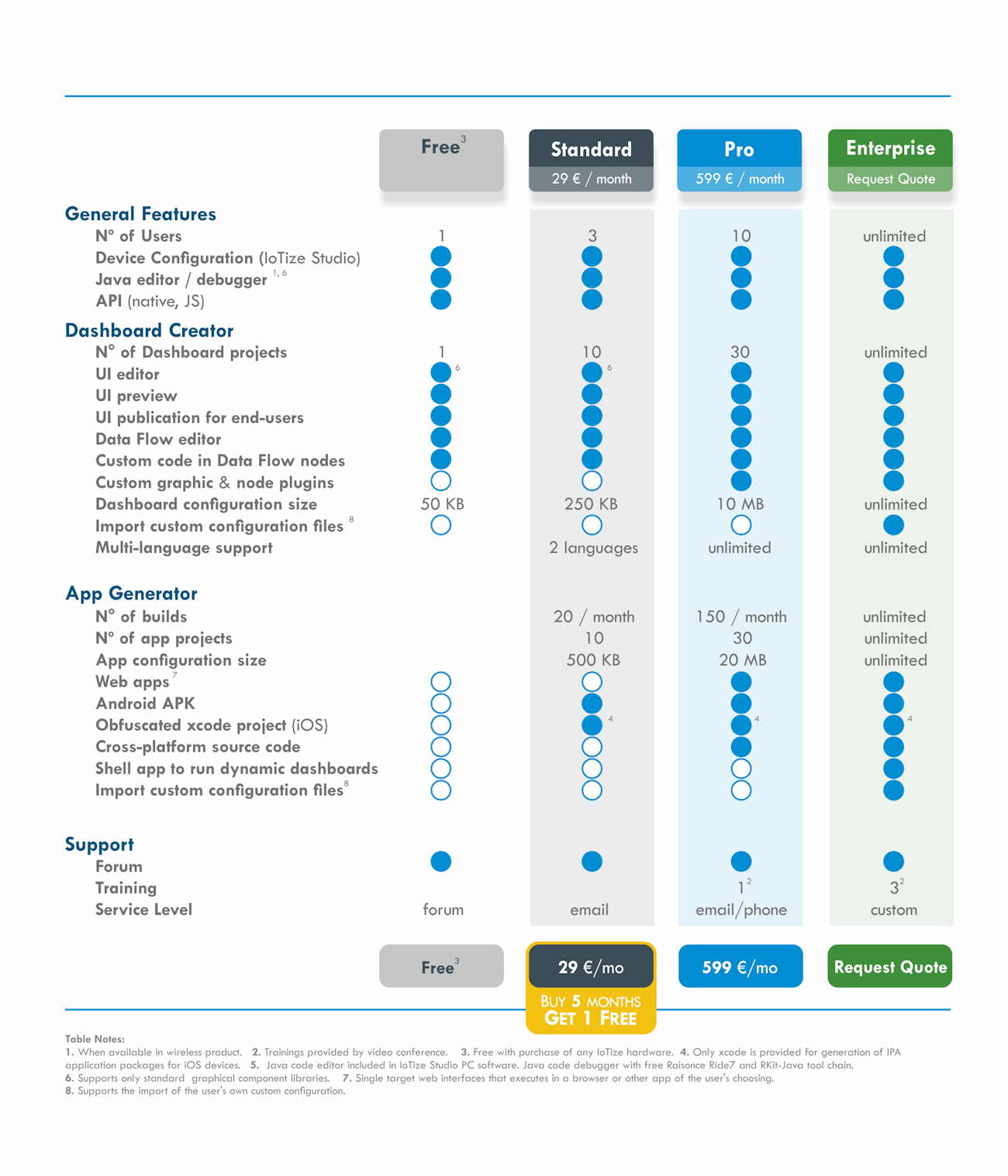 Free App Generator with Duetware-based Wireless Products