Automatic App Generator Standard License
Standard License for multi-project support on TapCLOUD Automatic App Generator for Android and iOS.
Order : TapCLOUD-STD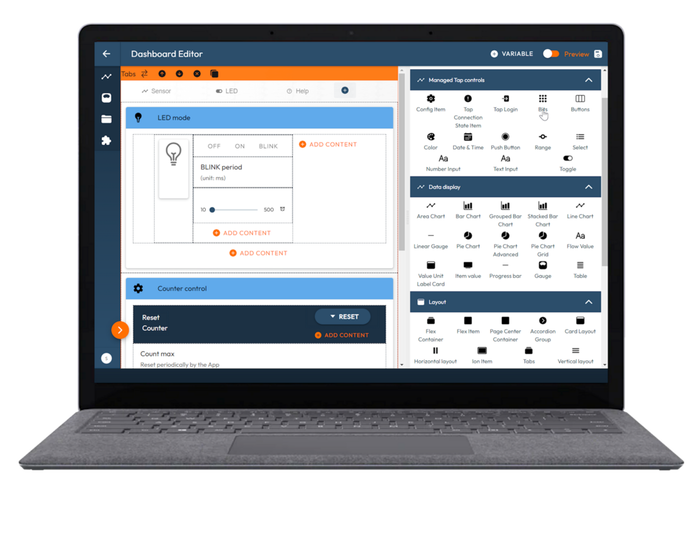 Need scale-up your use of our Automatic App Generator to support your work on multiple projects? 
Upgrade to "Standard" and manage up to 10 app design projects with App Generator on our TapCLOUD. 
Our 'no coding' solution creates HMI apps for iOS iPhones and Android smartphones in minutes. Just configure your IoTize wireless device in IoTize Studio, set the graphical options for your HMI, and our App Generator create your user interface automatically for you.
Our ionic, server-based tools eliminate complex installations.
Our subscriptions give you the flexibility to pay only while you're using the tools.
Associated TapNLink
Associated TapNPass
Associated Tapioca